Our Team
We are proud to partner with several organizations that provide us with unparalleled support and resources. These strategic alliances were chosen because they allow us to best meet the needs of our clients.
×
Wesley Young
Founder, CEO
Wes started the financial consulting firm Wes Young & Associates in 2003 with the purpose of helping people create more than they consume financially. This purpose was rooted in a reality that he had been unconsciously discovering since childhood.
"We all run out of time and money before we run out of ideas and opportunities to pursue. As a result, it's easy to pursue the areas that scream the loudest, while some of the areas that matter most go untouched."
Wes has dedicated his professional life to providing clients and their advisors with the clarity and direction needed to identify and pursue their best financial opportunities.
In addition to working with the firm's private clients, Wes leads the team to optimize resources and focus on opportunities to improve and maintain the integrity of our organization as we continue to grow in our quality and quantity of clients. Wes is an author and speaker, receiving invitations to teach at financial firms and leadership conferences. Wes and his wife Jamie live in Austin, TX with their children Gage and Abby.
CA Insurance Lic. #0J21368
×
Stephanie McKinney
Director of Financial Strategies
Stephanie began her employment with Wes Young & Associates in 2008 as the Director of Financial Planning. She provides the support necessary for Wes and our team to ensure detailed and accurate assessment of client situations, as well as finding appropriate solutions and opportunities. This includes document and financial statement review, in-depth research and strategy development, as well as support with case design and hypothetical scenarios. Stephanie also coordinates with the internal and external advisors to help accomplish client goals and objectives. Stephanie's unique industry experience and training equips her to oversee the planning, implementation and maintenance of client plans.
×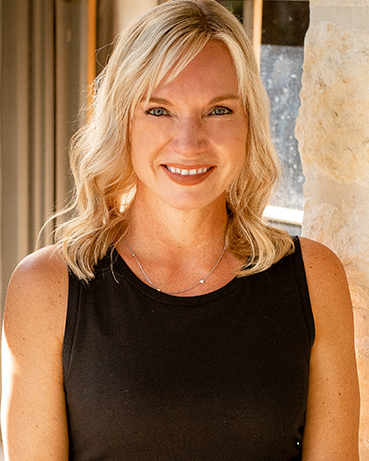 Jamie Young
Financial Controller
Jamie Young is the Financial Controller for Wes Young & Associates. Within this role, Jamie manages Accounting and Human Resources to ensure that everything runs smoothly within the office. It is her strong faith and dedication to her friends and family that provide her with the motivation and drive to work her absolute best each and every day. Jamie's integrity, organizational skills, and genuine love for her work is what truly sets her apart and makes a difference in every minute of work she puts in.
Jamie is happily married to her husband Wes, and together they have two beautiful children, Gage and Abby.
×
Cara McQuiston
Director of Client Services
Cara provides direct support to the President/CEO in overseeing client relationships and ensures that you receive a superior level of overall client service. Cara is responsible for coordinating functions within the financial planning team from your initial meeting, implementation of your plan, and coordinating your reviews with timeliness and accuracy.
×
Cheryl Green
Director of Operations
As the Director of Operations & Business Development at Wes Young & Associates, Cheryl's job is to ensure the business is running smoothly and that we are providing our clients with a level of service that surpasses their expectations. Her focus is on removing obstacles and building systems to keep the company at peak performance. It's a fast-paced environment with a culture that's committed to excellence on all levels, and she enjoys helping the team do, learn and grow.
×
Preston Neumann
Associate Financial Advisor
Preston joined our team in 2018. He is responsible for monitoring economic indicators and market conditions. He also conducts third party audits of our investment committee recommendations and portfolio changes including risk/reward analysis, security valuation and performance tracking.
×
Silas Parker
Financial Advisor
Silas serves Business Owners, Executives, Career Professionals, and their families. Through his objective-driven process, he helps clients identify and pursue their best opportunities.
He loves answering questions, turning complex issues into simple solutions, and going the extra mile to show how much he cares.
CA Insurance Lic. #0131624
×
Cody Moore
Associate Financial Advisor
Cody joined our team in 2020 with a drive to inspire, motivate and help build long-term client relationships. As an Associate Financial Advisor, Cody works closely with Wes and the team, providing support to help our clients meet their financial goals and objectives.
×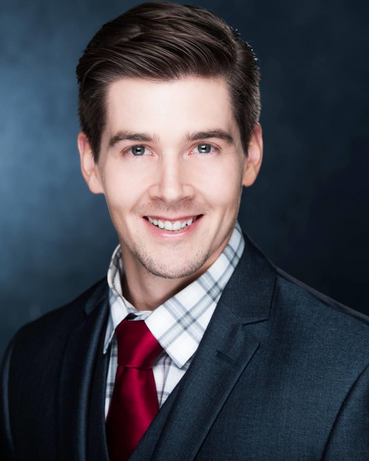 Justin Lakin
Associate Financial Advisor
Justin began his career in the finance industry in 2015 and joined the team at Wes Young & Associates in 2022, intent on adding value to both the team and the clients we serve. Justin serves as an Associate Financial Advisor working with the team in meeting client needs while continuing to track key performance indicators and market opportunities.
×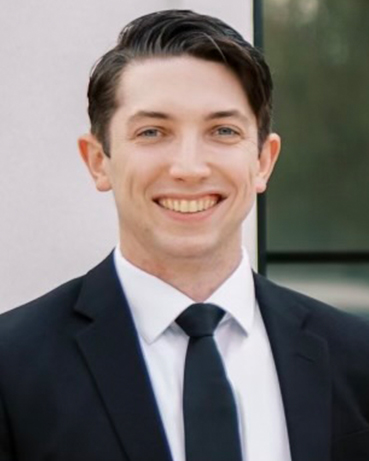 Jordan Forrest
Client Service Associate
Jordan joined Wes Young & Associates in 2022 as our Client Service Associate. Jordan specializes in client relations and works closely with our Director of Service to deliver concierge-level service to meet our clients' needs.